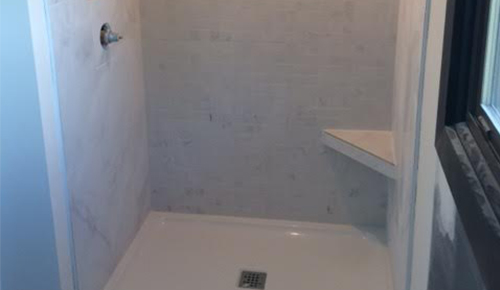 Here at Hicks Drywall LLC, we offer a wide variety of other services in addition to our drywall services. In fact, homeowners all over Omaha, NE, and the surrounding areas rely on us to provide high-quality remodeling services including kitchen remodels and bathroom remodels.
You deserve to have the kitchen and bathroom of your dreams and we can provide it for you.
Bathroom Remodeling in Omaha, NE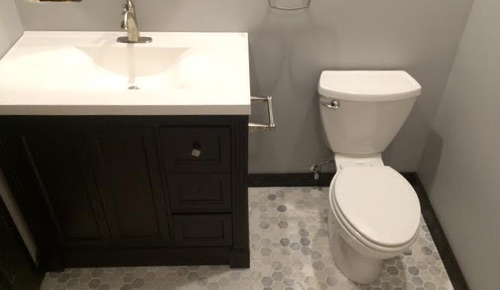 Are the bathrooms in your home boring and old? Did you buy a newly built home recently that just has standard builder's grade bathrooms? Or maybe your master bedroom needs a bathroom that goes beyond a place where you get ready for work to a place you can retreat to for a soak in the tub after a long day.
Whatever your dream bathroom looks like, the experts here at Hicks Drywall LLC can help. We've been providing full-service bathroom remodel services throughout Omaha, NE since 2008 and because we're also drywall specialists, we can provide you with everything you need from bathroom expansions, new walls, and framing, as well as standard bathroom remodeling services like cabinets, counters, bathtubs, showers, and more!
Contact us to get started on your bathroom remodeling project!
Kitchen Remodeling in Omaha, NE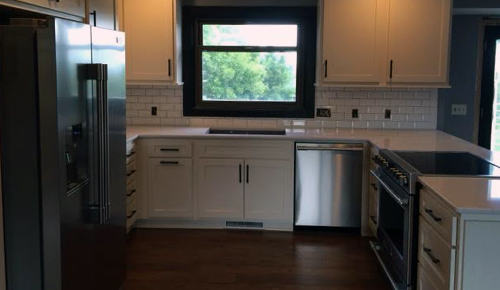 The kitchen is usually the heart of your home. It's where everyone in the family congregates, where meals are cooked and where cookies are baked. If you have kids, they probably even do their homework there. But if your kitchen is outdated or cramped, nobody wants to spend time there, let alone prepare meals.
At Hicks Drywall LLC in Omaha, NE, we do more than just drywall. We also provide customers just like you with full kitchen remodel services so you can have the amazing kitchen you've always dreamt of. From kitchen expansions to new cabinets and countertops, drywall, framing, and ceiling renovations, with a new kitchen from Hicks Drywall LLC, your kitchen will become your favorite room again. To find out more about all the ways we can help you transform your existing kitchen, contact us today!